Dedicated Freelance Book Editing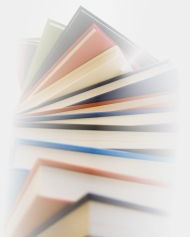 Book Editors Canada (BEC) provides high-end freelance editing and proofreading services in a range of subject areas and book genres.
Editorial services cover manuscripts, books, ebooks, and book-length projects at all stages from first draft-in-progress, to completed manuscript, to final proof. Clients are both self-publishing book authors and those seeking conventional publication. Beyond book editing and proofreading, services extend to editing business, professional, and academic projects, such as reports, white papers, dissertations, theses, substantial articles, and other major projects.
Over many years of working with hundreds of clients—publishers as well as authors—I have always been gratified when clients from outside Canada praise the high quality of Canadian editing and literary endeavour. It is a fact that organizations such as the Editors' Association of Canada (EAC) and the Writers' Union of Canada (TWUC) have been on the cutting edge of policy making, standards maintenance, and professional development in editing and writing.
The Book Editors Canada Commitment
Book Editors Canada has a twofold commitment. First is dedication to giving attentive, meticulous service to author clients, based on the individual needs of each. Second is the promise to uphold the high editorial standard that writers and publishers in this country, in the United States, and around the world expect from, and value in, Canadian editing.
Welcome and bienvenue to Book Editors Canada—for editorial dedication with you in mind!

Do you have questions?
Find out more about the Book Editors Canada approach to editing . . .
Or email Patricia for information and a no-obligation fee quote . . .