Patricia Anderson, Phd, Book Editor and Author
Editing with Empathy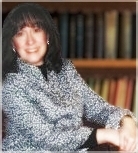 I am a veteran professional editor with varied academic, literary, and editing experience. Over the years, as a book editor and manuscript consultant, I have edited, evaluated, and helped develop a wide range of projects that have gone on to successful publication. As the author of books, I have first-hand knowledge of the ups and downs of authorship and project production, making me a particularly empathetic editor. I am always pleased to offer editorial guidance and publishing tips for the benefit of all clients and their projects. I am based near Vancouver, BC, Canada, and serve an international clientele. See a select list of my client books . . .
For more information about my editing and writing career, visit the following pages on my affiliate website, Helping You Get Published:
Or watch my video bio: About Patricia Anderson, PhD, Book Editor and Author

Email me for editorial assistance . . .